Welcome to the The Cure Back Pain Network, proudly hosted here by Sciatica-Pain.Org. The websites of The CBP Network work to help educate patients on the causes, symptoms, diagnosis and treatment of their painful conditions by offering the latest objective research and focused topical articles.
The Cure Back Pain Network is the parent organization of this sciatica website and all of our online resources are always completely free to use. These expertly written and peer-reviewed websites are designed to supplement and enhance the relationship between patient and doctor. Kindly feel free to use the material as topics of discussion with your physician.
Please visit all The Cure Back Pain Network sites for niche-specific essays on a variety of painful dorsalgia syndromes. The full story of The Cure Back Pain Network can be found below.
Back Ache History
Sciatica is only one problem affecting patients in the chronic pain community. There is a literal epidemic of symptomatic back and spine pain syndromes affecting millions of people around the world. As a fellow patient, I felt the need to help others to navigate the often confusing and frustrating diagnostic and treatment processes for a variety of conditions. The Cure Back Pain Network is the personification of my quest to help others end their chronic pain.
My Back Pain
After suffering for 18 grueling years and trying every type of sciatica treatment, I was ready to give up. I spent a fortune out of my own pocket trying to treat my lower back and leg pain using electrotherapy, chiropractic, massage, pain management drugs, reiki, physical therapy, exercise, dietary changes, acupuncture, heat, ice, TCM, hydrotherapy and a host of pain relief products. Despite all these treatments, my pain worsened every year, until it actually controlled my life. I was advised to undergo back surgery by several doctors and was really thinking about it, despite all the inherent risks.
I became a full time back pain scholar during the many years of my own research efforts. This led me to pursue patient advocacy and a great deal of involvement in clinical studies in order to help others while I continued to try and help myself. For additional information, please read my sciatica story.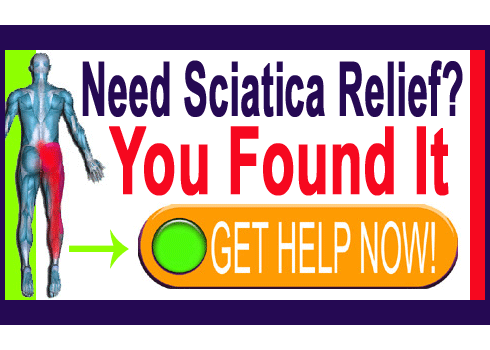 Back Ache Solutions
During the years immediately after after resolving my own pain, I wanted to share my story with other patients to give them hope that there might be a cure available for them also. I wrote my first book and had faith that it would be useful, since it was written from a patient's point of view. I sincerely wished that people could actually find some benefit from my 18 years of pain and not make many of the same costly mistakes I made.
I also developed my first website Cure-Back-Pain.Org. This site is my gift to all fellow patients, providing completely free informative articles into the causes and solutions for an incredibly diverse assortment of chronic pain and mindbody disorders. I am so proud of the way the site has grown and always love to receive your letters telling me how CBP.ORG has helped you to end your pain. Learn everything there is to know about back pain from the most comprehensive encyclopedia of dorsalgia conditions, including sciatica, on Cure-Back-Pain.Org.
Herniated-Disc-Pain.Org was next project, 2 years later, and provides detailed information on the most common of all spinal abnormalities: intervertebral disc pathologies. Do you have a herniated disc or degenerative disc disease? You need to visit and read through Herniated-Disc-Pain.Org to learn all about disc pathologies and their corresponding treatment options.
This website, Sciatica-Pain.Org, followed closely behind, since sciatica is truly one of the most prevalent of all symptoms suffered by patients worldwide.
Spinal-Stenosis-Treatment.Org came 3 years later and took a tremendous amount of research to develop. This site is great for anyone diagnosed with central stenosis or a pinched nerve. Spinal stenosis can be one of the most dire of all back and neck pain processes. Learn about the various causes of central and foraminal stenosis, as well as the most effectual ways to treat the condition at Spinal-Stenosis-Treatment.Org.
Neck-Pain-Treatment.Org followed a few months later to provide a comprehensive database of cervical spinal conditions. If you are suffering from neck pain as your main symptomatic complaint, then take the time to research your condition on the website devoted to cervical pain syndromes. Please visit Neck-Pain-Treatment.Org for more information.
The Chronic Pain Coach website helps patients with persistent pain to find relief using constructive and highly effective methods of symptom management, without relying on drugs or surgery.
Spondylolisthesis pain is the subject of discussion on for many patients. Our niche website Spondylolisthesis-Pain.Com provides a thorough investigation of the causes, symptoms and treatment of vertebral migration concerns.
Facet-Joint-Pain.Com is the premier source of information about facet hypertrophy and facet joint syndrome. If you are suffering from treatment-resistant facet joint pain, then this website is ideal for your research needs.
The sacroiliac joint is one of the strongest structures in the body. However, it can still fall victim to injury, degeneration and soft tissue problems that might cause sacroiliac joint pain. Learn all about how these debilitating symptoms can be cured on Sacroiliac-Joint-Pain.Org.
Scoliosis-Pain.Com provides patient education and advocacy services for free. If you have been diagnosed with scoliosis and need help, then this site is made just for you.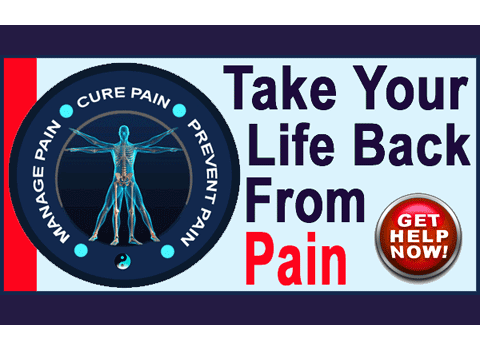 Low-Back-Pain.Org is focused on the worst of all dorsalgia conditions: chronic lower back pain. Get help for symptoms that truly define misery and rank at the very top of all accepted pain scales.
Piriformis syndrome is a wide-accepted cause of sciatica symptoms in the buttocks, legs and feet. Learn to treat piriformis pain successfully and find the relief you need at Piriformis-Pain.Com.
You can always fully trust the reliability and objectivity of all the sites of The Cure Back Pain Network. We take great pride in the confidence you have placed in us and work diligently to provide you with all the information you will ever need to find your own cure, regardless of your diagnosed back, neck or sciatica pain condition.
Cure Back Pain Network Mission
We are brothers and sisters, unified in our pain and I will never rest while you continue to suffer. I am only one person, but I am a real person, not some heartless corporation.
I knew I needed help, so I scouted the world to add some of the best back and neck pain experts to the editorial board in order to provide you with unparalleled access to care that most patients could never dream of enjoying. It is all here and all free. I hope that you will help me to spread the word about the plight of chronic pain sufferers across the globe.