There are many sciatica products which are considered by some patients to be the main tools in their spine care programs.
Back pain treatment is a huge industry and medical manufacturers across the globe have capitalized on the need for products which might help to reduce the severity and frequency of sciatica symptoms and make life a bit more comfortable. However, some products are little more than over-priced junk marketed to desperate people without regard for safety or effectiveness. Be wary!
This resource section provides a detailed analysis of many particular products types in the independent articles below.
Types of Sciatica Products
There are multitudes of products used by sciatica patients, with new ideas and innovations hitting the marketplace daily. The most common sciatica relief products include:
Sciatica chairs are designed to make sitting less stressful on the lower back. Just be sure to learn all the pros and cons of buying a chair for sciatica before committing to a large and expensive purchase.
Kneeling chairs may provide a viable alternative for patients who have trouble sitting.

Sciatica cushions can make seated posture more comfortable, including while driving or working.
Sciatica shoes and insoles are popular products for all manner of back pain diagnoses. Shoes and insoles can cushion impact and relieve pressure on the legs.
Sciatica back braces are a real security blanket to some patients, despite the fact that most are illogically prescribed and demonstrate no actual efficacy at all.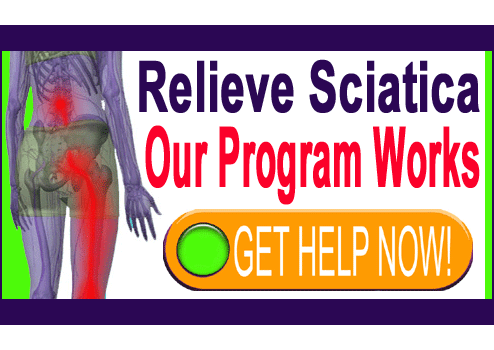 Nutritional supplements are prescribed by many caregivers as part of a sciatica diet program.
Herbal remedies claim to provide a holistic sciatica treatment.
TENS units use electrotherapy to treat sciatic nerve pain. TENS may be a good alternative to pharmaceutical pain management.
Inversion tables offer a home use version of spinal decompression.
Knowledge therapy books and videos might help a person to understand their sciatica better. Knowledge therapy may provide a lasting cure for some varieties of mindbody symptoms.
Magnets for sciatica are an alternative treatment option for open-minded patients.
Sciatica mattresses and pillows might make sleeping easier, even with back pain. Learn all about ideal sciatica beds including Tempurpedic mattresses for sciatica.
Topical pain relievers are the perfect complement to massage therapy.
Sciatica drugs can become a habit forming type of symptomatic treatment. Pharmaceutical therapy can be dangerous, especially when used for an extended duration.
Massage chairs are a luxury which might induce relief in some patients.
Sciatica machines come in professional and home-use varieties and may offer effective treatment in some circumstances.
Our Cure Back Pain Forever Program is proven to work well for a diversity of diagnoses and pain problems. Best of all, the entire program is online, making it convenient and immediately available for patients who are seeking sciatica relief right now.
Purchasing Sciatic Nerve Pain Products
Most sciatica relief products are available from your local medical supply store or can be purchased over the internet for a better deal. Many doctors and therapists also sell back care products, although some opportunistic providers are known to mark up these items considerably as a convenience surcharge.
It is important to research any sciatica relief product in detail to make sure it is indicated for your particular condition. This is especially true for more expensive items, since it would be a shame to spend a fortune on a product, just to discover it is completely useless.
Best Products for Sciatica Pain
I tried many of these products throughout my 18 years of battling agonizing lower back and leg pain: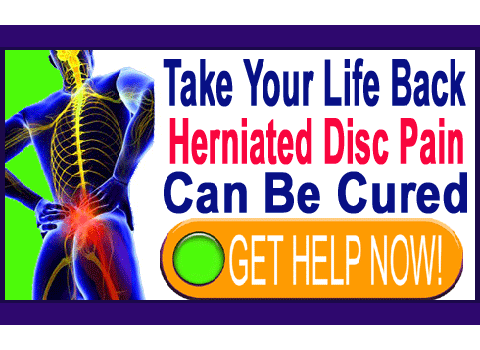 Personally, I like Tiger Balm as a topical sciatica pain reliever and find it to be good for muscular back pain and typical injuries associated with the martial arts. I had nothing but aggravation using TENS devices and found the treatment to be annoying and painful. The various vitamins and nutritional supplements are fine, but I never experienced any back pain relief from the wide range I used for many years.
I think a good chair and mattress are important, but I do not think they are the answer to most painful complaints. They are more effective as creature comforts. Back braces are usually contraindicated and can do more long-term harm than good.
I did not enjoy using inversion equipment for sciatica relief or fitness applications. I think you all know by now that I am against pharmaceutical treatment, so I would tell you to take a pass on the OTC drugs and prescription pain meds.
If I had to recommend one type of product which is a consistent help and good value, it would certainly be knowledge therapy sciatica books. You can get these for free at the library or purchase them for a few dollars. These might just be the permanent solution to your sciatica.